If someone lost a "retainer" at Main park near field-D on Monday, 6/18/18 during the Mustang Playoff games, please contact Catherine Reiss at .

Below you will find photos of our
2018 Travel Tournament Champions & Placers
Frankfort Travel Baseball tryouts (Force and Eagles) will take place during the week of July 16-22. Dates and Times will Vary depending on the Team and Age Level. More info will follow.
2018

Tournament Dates:
Wednesday, July 11th to Sunday, July 15th
Review more info or to register online!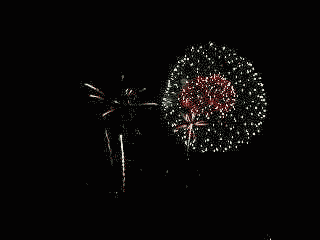 Congratulations to the following raffle winners!
Burke --sold by Kuzlik
Jennifer Basile --sold by Andrww Basile
Betty Luedtke--sold by Jake Luedtke
Cunningham--sold by AJ Cunningham
Melissa Rose--sold by Caden Rose
Thank you to all those that participated!
We truly appreciate the support you have given to Frankfort Baseball!
Age Group - 5

Age Group - 6

Age Group - 7/8

Age Group - 9/10

Joshua Jacabi
Ethan Naas
Ryan Gross
Ryan Gish
KJ Owens
Caleba Gawelczyk
Calen Rose
Andrww Langlois
Kyle Owssowski
Lorenzo Ulcigari
Jimmy Kramer
Joshua Tokarksi

Age Group - 11/12

Age Group - 13

Age Group -14

Age Group
Super Siblings

Kyle Crabtree

Matt Schilke

Dominic Adamo

Hannah Tokarski
Abby Kramer
Abby Stabrawa
If you can not make it, you may send family, friends or teammates. Just have them bring your signed card with them. No signed card, no refund. Pleasse plan on being at one of these times. We are volunteers also.
| | | |
| --- | --- | --- |
| Sat, 6/9/2017 | 1:00pm - 3:00pm | Main Park - Field B Tent |
| | during the Summer Sizzle in July | Location TBD |
Please join us as we celebrate our All Stars on Saturday, June 9th

Main Park
1:30 p.m. Pinto game on Main E
1:30 p.m. Mustang game on Main D
1:30 p.m. Bronco game on Main B

Full Concessions will be available.
Immediately following the games will be our Frankfort Baseball Celebration!
Congratulations to all of our All Stars!!!

Click here to download the All Star list
Pinto
American League Central

Everyone Else
Lucas
Ankarlo
Royals
Player
Jacob
Broderick
Cubs
Player
Mike
Askren
Royals
Coach
Kevan
Jedlowski
Cubs
Player
Henry
Bohms
Royals
Player
Dave
Rigoni
Cubs
Coach
Andrew
Hunt
Royals
Player
Ben
Rigoni
Cubs
Player
Ben
Kelly
Royals
Player
Jack
Spruill
Cubs
Player
Jaden
Kent
Royals
Player
Dean
Burns
Giants
Player
Kaden
Becker
Tigers
Player
Nicholas
Doornkaat
Giants
Player
Jacob
Bunch
Tigers
Player
Jonathon
Jalcovik
Giants
Player
Ben
Cluckey
Tigers
Player
Alex
Kolesar
Giants
Coach
Ryan
Cluckey
Tigers
Coach
Travis
Kolesar
Giants
Player
Brody
Cosgrove
White Sox
Player
Matthew
De La Mora
Red Sox
Player
Daniel
Dwyer
White Sox
Player
Jack
Doyle
Red Sox
Player
Kyle
Owens
White Sox
Coach
Bill
Noble
Red Sox
Manager
Vincent
Owens
White Sox
Player
Will
Noble
Red Sox
Player
Mason
Waddick
White Sox
Player
Julian
Yanong
Red Sox
Player
Mustang
American League
National League
Matt
Britt
Red Sox
Coach
Chase
Dominy
Cubs
Player
Owen
Britt
Red Sox
Player
Jack
Dominy
Cubs
Coach
Brody
Gish
Red Sox
Player
Jacob
Onik
Cubs
Player
Ben
Mitchell
Royals
Player
Zackary
Zajac
Cubs
Player
Chase
Riechers
Royals
Player
Will
Best
Giants
Player
Vince
Riechers
Royals
Coach
Mike
Sambo
Giants
Player
Quinn
Watson
Royals
Player
Ethan
Stabrawa
Giants
Player
Jeremy
Bogner
Tigers
Player
Ben
Bacon
Pirates
Player
Nate
Pangallo
Tigers
Player
Steve
Bacon
Pirates
Manager
Gunnar
Thormeyer
Tigers
Player
Jerry
Donnelly
Pirates
Player
Al
Ulcigrai
Tigers
Manager
Karson
Kuzlik
Pirates
Player
Lorenzo
Ulcigrai
Tigers
Player
Elias
Facuse
Reds
Player
Zachary
Ankarlo
White Sox
Player
Joey
Kwilose
Reds
Player
James
Nepkin
White Sox
Player
Jeff
Kwilose
Reds
Coach
Sean
Powers
White Sox
Player
Joey
Levy
Reds
Player

Bronco

Blue Team
Red Team
Jackson
Cummings
Cubs
Player
Brad
Baker
Cubs
Coach
Paul
Greenawalt
Cubs
Coach
Tyler
Groen
Cubs
Player
Landon
Greenawalt
Cubs
Player
Faisal
Kherwish
Cubs
Player
David
Ho
Cubs
Player
Jim
Hurley
Red Sox
Coach
Steve
Arnold
Red Sox
Coach
Austin
Cavanaugh
Red Sox
Player
Korey
Cagnolatti
Red Sox
Player
Declan
Hurley
Red Sox
Player
Finneran
Hughes
Red Sox
Player
Rick
Staack
Royals
Coach
Tony
Flories
Royals
Coach
Jacob
Blakely
Royals
Player
Christopher
Pagliarulo
Royals
Player
Logan
Bultinck
Royals
Player
Finnegan
Warner
Royals
Player
Sam
Janowski
Tigers
Coach
Michael
Lombardo
Tigers
Player
Aaron
Dryfhout
Tigers
Player
Joe
Schley
Tigers
Coach
Maxim
Larsen-Carr
Tigers
Player
Michael
Schley
Tigers
Player
Stephen
Webster
White Sox
Coach
Andy
Clemmons
White Sox
Coach
Liam
Treacy
White Sox
Player
Justin
Falejczyk
White Sox
Player
Aiden
White
White Sox
Player
Colin
Keener
White Sox
Player
VOLUNTEER TO EARN YOUR REFUND!
Opportunities are available to earn your volunteer refund.

Click here to sign up for one or more of these events and complete your volunteer duty early! You must get an email confirmation to be successfully signed up for a volunteer opportunity. Please only click once on the assign tab otherwise you can remove yourself if you click twice.

Click here to bring this Volunteer Deposit Redemption Card with you to get signed in order to get your refund! No card, no refund.
If you go to the page and it is empty, all of the volunteer spots have been filled unless someone cancels.
Dates: Wednesday May 16th to Sunday May 20th

Tournament schedule, scores and standings!

Congratulations to our Tournament Champions!
Home Run Derby


Click on the image below for a list of illegal bats!
2017

Tournament

Click here for tournament schedule, scores, rules, forms and
field status information!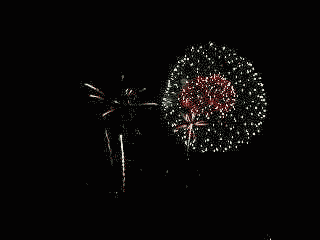 Tournament Champion Photos


HEADS UP to Youth Sports

To help ensure the health and safety of young athletes, CDC developed the HEADS UP Concussion in Youth Sports initiative to offer information about concussions to coaches, parents, and athletes involved in youth sports. The HEADS UP initiative provides important information on preventing, recognizing, and responding to a concussion.

Click here for more info
The Frankfort Park District enacted an ordinance effective March 14, 2014, prohibiting the use and possession of tobacco products on park district fields. Please be aware of this and inform your families and friends that come to the park.