Our volunteer refund schedule is below. If you can not make it, you may send family, friends, teammates, mailman, etc. Just have them bring your signed card with them. No signed card, no refund. Please plan on being at one of these times. We are volunteers also. Refunds will not be given after the last date. Please plan ahead of time and not in August.
Sat, June 15th -

cancelled

5:00pm - 8:00pm

Main Park

Fri, June 21st

6:00pm - 8:00pm

Main Park
Sat, July 13th
12:00pm - 2:00pm

Main Park

Sun, July 14th
10:00am - 12:00pm
Commissioners Park
2019

Tournament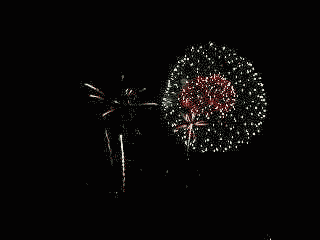 Click here for more Tournament Info


Please join us as we celebrate our All Stars on
NEW DATE - Friday, June 21st Main Park

TBD - Pinto game on Main E
TBD - Mustang game on Main D
TBD - Bronco game on Main B

Full Concessions will be available.

Congratulations to all of our All Stars!!!
Mustang
American League
National League

Elias

Facuse

Astros

Coach

Dave

Agema

Brewers

Manager

Matthew

De La Mora

Astros

Player

Jack

Agema

Brewers

Player

Elias

Facuse

Astros

Player

Brendan

Roach

Brewers

Player

Nash

Whitman

Astros

Player

Ethan

Udelhofen

Brewers

Player

Vince

Riechers

Red Sox

Coach

Sam

Dendrinos

Cardinals

Coach

Aiden

Lattz

Red Sox

Player

Andrew

Dendrinos

Cardinals

Player

Chase

Riechers

Red Sox

Player

Reese

Hulford

Cardinals

Player

Julian

Yanong

Red Sox

Player

Karson

Kuzlik

Cardinals

Player

Kurt

Kristin

Royal

Coach

Brad

Sievers

Cubs

Coach

Joey

Clementi

Royals

Player

Vaugh

Fries

Cubs

Player

Conrad

Hogan

Royals

Player

Justus

Haberkorn

Cubs

Player

Jack

Spruill

Royals

Player

Jonas

Haberkorn

Cubs

Player

Kyle

Owens

White Sox

Manager

Everett

Sievers

Cubs

Player

Jeremy

Bogner

White Sox

Player

Greg

Flores

Rockies

Coach

Antonio

Owens

White Sox

Player

Tyler

Blanke-Pueck

Rockies

Player

Lorenzo

Ulcigrai

White Sox

Player

Jerry

Donnelly

Rockies

Player

Henry

Phillips

Rockies

Player

Bronco
Frankfort
Mokena

Brad

Baker

Cubs

Coach

Wyatt

Baker

Cubs

Player

Jackson

Cummings

Cubs

Player

Joey

Kwilose

Cubs

Player

Michael

Vargo

Cubs

Player

Barry

Glancy

Red Sox

Coach

Declan

Glancy

Red Sox

Player

Luke

Reichers

Red Sox

Player

Owen

Valerius

Red Sox

Player

Max

Vrobel

Red Sox

Player

Andy

Clemmons

White Sox

Coach

Zachary

Ankarlo

White Sox

Player

Gavin

Baar

White Sox

Player

Colin

Keener

White Sox

Player

Brennen

Levy

White Sox

Player
Earn $25 for Frankfort Baseball by test driving a new Chevrolet at Phillips Chevrolet!

From now to June 30, 2019, Phillips Chevrolet is providing $25 to Frankfort Boy's Baseball for each eligible test drive completed of a new Chevrolet vehicle at
Phillips Chevrolet, 9700 W Lincoln Hwy, Frankfort, IL,
up to a maximum of 20 drives, or $500.
Contribution will be made upon redemption of validation code, provided by dealership, at Chevrolet.com/experience.

Register Today for a FREE Instructional Clinic!
Baseball and softball players ages 5-14 in your community are invited to attend a FREE instructional clinic with experienced staff from Illinois Baseball Academy, courtesy of the Chicagoland & Northwest Indiana Chevy Dealers! Special needs participants of all ages are welcome to attend.
The clinic is open to kids of all skill levels – Participation in a league is not required to attend. (Remove for allocation clinics) Qualified coaching staff will separate participants into age groups and rotate them through stations to learn and enhance essential baseball and softball skills.
Spots are limited so we encourage you to register for this experience right away using the instructions below!
Check-In: 8:00 AM – 9:00 AM
Clinic: 9:00 AM - 12:00 PM
Lunch: 12:00 PM

Pick any one of these locations!
Monday, June 17, 2019

U.S. Steel Yard

Home of the Gary Southshore Rail Cats

One Stadium Plaza

Gary, IN 46402

Tuesday, June 18, 2019

Schaumburg Boomers Stadium

Home of the Schaumburg Boomers

1999 Springinsouth Rd.

Schaumburg, IL 60193

Wednesday, June 19, 2019

Northwestern Medicine Field

Home of the Kane County Cougars

34W002 Cherry Lane

Geneva, IL 60134

Thursday, June 20, 2019

Ozinga Field

Home of the Windy City Thunderbolts

14011 South Kenton Ave.

Crestwood, IL 60455
*Please note if you are unable to get your participant(s) there by the start time of the clinic, we accept late check-ins! Please do not let that hinder your child from participating in this experience!
To Register:
Click on the gold "Clinic Registration" box

Select the following name from the drop-down menu: Chicago, then click Go
Enter the registration password "playball" for free entry into the clinic, and then click "Submit"

Complete the registration form and download the waiver. In addition to registering before the event, participants are required to bring a signed waiver form to the registration table on the day of the clinic
Click here to download the event flyer
If you have questions, check out our site and FAQs here. You can also reach out to John Egnot at with any additional questions.
Thank you very much to the following companies, who literally bailed us out during the Spring Classic Tournament! We literally were up to our knees in water and water is their specialty! Without their help, we would not have been able to continue with the tournament. If you have any needs at home or work, we highly recommend them!
Dates: Tuesday, May 14th to Sunday, May 19th

Congratulations to the Champions and Thank you for all of the teams and families for your patience as Mother Nature tried to wash us out but with no success. So many people to thank from the army Volunteers and Parents that assisted and supported the program during the past 5 days of the 2019 Spring Classic. The weather was not kind to us this year, but with every challenge we had to overcome there were the people who were there to make sure the tournament didn't get cancelled.

Tournament schedule, scores and standings!
2019 Tournament Champions

Below you will find photos of our
2019 Travel Tournament Champions & Placers
VOLUNTEER TO EARN YOUR REFUND!
Opportunities are available to earn your volunteer refund.

Click here to sign up for one or more of these events and complete your volunteer duty early! You must get an email confirmation to be successfully signed up for a volunteer opportunity. Please only click once on the assign tab otherwise you can remove yourself if you click twice.

Click here to bring this Volunteer Deposit Redemption Card with you to get signed in order to get your refund! No card, no refund.
If you go to the page and it is empty, all of the volunteer spots have been filled unless someone cancels.
Support Frankfort Baseball by making a donation or shopping online - we will earn cash with every purchase! This is an amazing fundraising tool for our organization. Through the generosity of FlipGive, family and friends across the country had the opportunity to support us by donating directly or shopping through FlipGive. There are some very innovative and unique companies in the FlipGive family that provided special gifts and help our organization at the same time.
Help us reach our fundraising goal by shopping through FlipGive!
Support Frankfort Baseball by making a donation or shopping online - we will earn cash with every purchase! We're excited to earn funds through FlipGive to help us raise money for Frankfort Baseball. We can earn up to 25% when our teammates and supporters shop popular brands like Walmart, Nike, Under Armour, Buffalo Wild Wings and more.
Let's work together to achieve our goal!
Shop. Get. Give.
To support our fundraising campaign:
1. Visit https://www.flipgive.com/teams/149361-frankfort-baseball?fundraiser_id=735620.
2. Click on Donate Now or Shop Now
3. If you choose to Shop Now, please select where you would like the cash back earnings will be contributed; team or a specific member! Shop your favorite brands and our fundraiser will earn up to 25% cash back on purchases.
To make things even easier, FlipGive gives us access to our own Fundraising Coach to help us every step of the way.

With FlipGive we can reach our fundraising goal together.

Thank you for your support!
Congratulations to our 2018 Champions

Pinto - Giants



Mustang - Tigers



Bronco - Royals



Pony - Mokena Cubs

Home Run Derby


Click on the image below for a list of illegal bats!


HEADS UP to Youth Sports

To help ensure the health and safety of young athletes, CDC developed the HEADS UP Concussion in Youth Sports initiative to offer information about concussions to coaches, parents, and athletes involved in youth sports. The HEADS UP initiative provides important information on preventing, recognizing, and responding to a concussion.

Click here for more info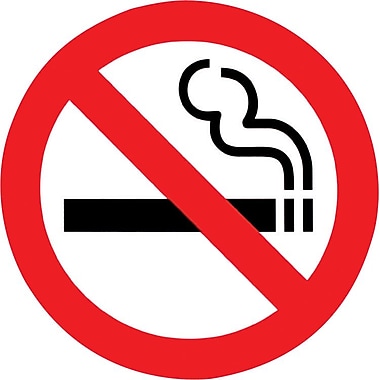 The Frankfort Park District enacted an ordinance effective March 14, 2014, prohibiting the use and possession of tobacco products on park district fields. Please be aware of this and inform your families and friends that come to the park.