VOLUNTEER TO EARN YOUR REFUND!
Opportunities are available to earn your volunteer refund.

Click here to sign up for one or more of these events and complete your volunteer duty early! You must get an email confirmation to be successfully signed up for a volunteer opportunity. Please only click once on the assign tab otherwise you can remove yourself if you click twice.

Click here to bring this Volunteer Deposit Redemption Card with you to get signed in order to get your refund! No card, no refund.
If you go to the page and it is empty, all of the volunteer spots have been filled unless someone cancels.
Raffle Tickets
Each player should have received your raffle tickets from your coach. New this year, the raffle fee ($50) was included in your sign-up fees. Frankfort Baseball is excited to announce we will award three Top Seller Awards!

The Top Seller Awards will be awarded to the three players that sell the most raffle tickets, above and beyond the required 10 tickets (1 book), that was included. Additional books of tickets can be obtained from your Manager or directly from Carrie Kramer.

Raffle and Top Sellers will be announced at the Frankfort Baseball Celebration on June 9!
1st Prize- $200 gift card
2nd Prize-$150 gift card
3rd Prize- $100 gift card
Important Date: All raffle ticket stubs sold and unsold need to be turned into your Team Parent or Manager by May 25th or earlier as communicated to your team.

League Parents and Managers will then need to turn in all ticket stubs (sold & unsold) and any money for extra books sold to Carrie Kramer no later than May 31st. ONLY League Parent or Managers can turn in stubs, not individual families.

If you have any questions, please reach out to Carrie Kramer-Special Events Coordinator at or call/text at 773-316-3536.
Picture Day, Monday, April 23rd
Pictures will be taken at Grand Prairie School,10480 West Nebraska St., Frankfort, IL between 4:50pm - 8:20pm
Click here to view the schedule for all teams on Picture Day.

Travel Teams - Please arrive 15 mins earlier to complete a picture form.
Players wear gym shoes, NO SPIKES are allowed!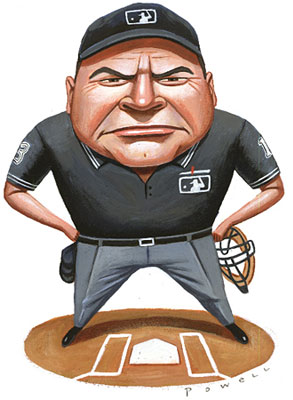 Re-Scheduled!
An Umpires Clinic will be held on Saturday, April 21st from 9:00am - 11:00am at Borg Warner Field. We will be going over equipment, strike zone, positioning, 2 man work and other basic skills. It is encouraged that all new umpires attend.
If you have any questions, please contact .
Rosters have been released for all teams on our website. Click on Teams/Schedules then select your league and team. There you can find your roster, team contacts, practice/game schedules, games results, etc. throughout the season.
One of the many features on our website is to notify you, via email or text, of upcoming games and practices. Please review your member profile that you filled out when registering. Many of you registered months ago. Please update your email address and cell phone information if you wish to receive this info as well as any email blasts from our website including manager and team mom info. One of the things you must do is to uncheck the No Email option in order to receive these notifications. To visit your profile, go to Home then, click on Edit My Account towards the end of the left hand column and log in. Next click on the name you wish to view/edit and update the info.
Frankfort Baseball provides a hat, jersey and socks to players in Shetland, I6, I7, Pinto, Mustang and Bronco leagues. Players are responsible for baseball pants and cleats. Below you will see the pant style that pertains to your team. Pants may be purchased at Actions Sports. Action Sports is a proud supplier to Frankfort Baseball!
2018 Pant Styles

Astros

Gray Pants

Cubs

Gray Pants

Giants

Gray Pants

Dodgers

Gray Pants (Shetland Only)

Nationals

Gray Pants (Shetland Only)

Pirates

Black Pants

Rays

Gray Pants

(Shetland Only)

Reds

Gray Pants

Red Sox

Gray Pants

Royals

Gray Pants

Tigers

Gray Pants

White Sox

Black Pants
2018

Tournament Dates:
Wednesday, July 11th to Sunday, July 15th
Review more info or to register online!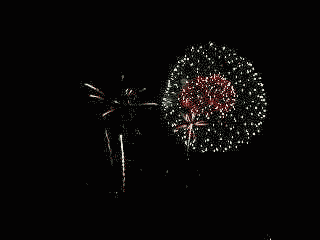 Registration is now open for the Force 24u team. If you would like more information about this team, please contact Scott Kendrick at
Dates: Wednesday May 16th to Sunday May 20th
Home Run Derby Contest: Wednesday May 16th at 5:00pm

Review more info or to register online!
2017

Tournament

Click here for tournament schedule, scores, rules, forms and
field status information!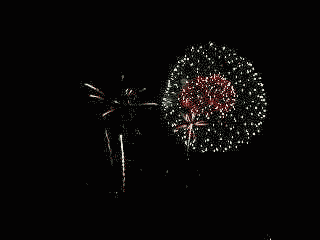 Tournament Champion Photos

Below you will find photos of our
2017 Travel Tournament Champions & Placers
2017 Spring Classic Tournament
9U thru 14u
Click here to go to tournament information
to get Championship results!
Click on the level you wish to see!

Thank you all for joining us for our Spring Classic Tournament. Congratulations to the Champions!

Come see us again this summer for our Summer Sizzle Tournament! Click here for tournament information!


HEADS UP to Youth Sports

To help ensure the health and safety of young athletes, CDC developed the HEADS UP Concussion in Youth Sports initiative to offer information about concussions to coaches, parents, and athletes involved in youth sports. The HEADS UP initiative provides important information on preventing, recognizing, and responding to a concussion.

Click here for more info
The Frankfort Park District enacted an ordinance effective March 14, 2014, prohibiting the use and possession of tobacco products on park district fields. Please be aware of this and inform your families and friends that come to the park.