Below you will find photos of our
2017 Travel Tournament Champions & Placers
If you can not make it, you may send family, friends or teammates. Just have them bring your card with them. No card no refund.
| | | |
| --- | --- | --- |
| 07/07/2017 | 6:00pm - 8:00pm | Main Park |

Click here to print your blank volunteer for signature.

Please make sure you bring your SIGNED Volunteer Card with you. NO REFUNDS will be given without a SIGNED Volunteer card.
Lincoln-Way Area Fall Ball
Registration will open in early to mid July!

If you have any questions, please email
2018 Tryout dates will be the week of 7/10.
More information to follow on teams, open spots, and dates/locations for specific age groups.
Also, any individuals interested in managing/coaching an 8U Eagles part time travel team - please email Mike Bouck, Travel Director @ for more information
2017

Tournament
(part-time and full-time tournaments)

Play on beautiful grass, clay fields under the lights!!!
Click here for more information including team registration!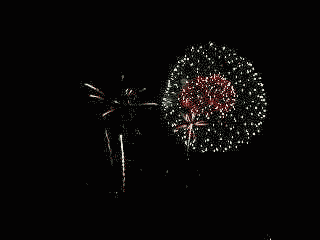 VOLUNTEER TO EARN YOUR REFUND!
Opportunities are available to earn your volunteer refund.

Click here to sign up for one or more of these events and complete your volunteer duty early! You must get an email confirmation to be successfully signed up for a volunteer opportunity. Please only click once on the assign tab otherwise you can remove yourself if you click twice.

Click here to bring this Volunteer Deposit Redemption Card with you to get signed in order to get your refund! No card, no refund.
If you go to the page and it is empty, all of the volunteer spots have been filled unless someone cancels.
Please join us as we celebrate our All Stars on Sunday, June 11th

Main Park
12:00 p.m. 7 year old game on Main E
1:30 p.m. 9 &10 year old game on Main D
1:30 p.m. 11 &12 year old game on Main B
2:00 p.m. 8 year old game on Main E
Full Concessions will be available

Click here to download the All Star list
2017 All Stars

I7

American League

National League

Henry
Bohms
Angels
Josh
Baud
Brewers
Cayden
Burgess
Angels
Sean
Borden
Brewers
Will
Noble
Angels
Gabe
Guajardo
Brewers
Ciaran
Burgess - Coach
Angels
Frank
Guajardo - Coach
Brewers
Dean
Burns
A's
Austen
Gillhouse
Cubs
Joey
Clementi
A's
Ransom
Goodwin
Cubs
Jack
Murphy
A's
Julian
Yanong
Cubs
Scott
Hersted - Coach
A's
Eric
Gillhouse - Manager
Cubs
Colin
Bessette
Indians
Kayden
Errico
Pirates
Nicky
Doornkat
Indians
Cole
Rimsnider
Pirates
Colton
Woodward
Indians
Travis
Kolesar
Pirates
Andy
Bessette - Manager
Indians
Alex
Kolesar - Coach
Pirates
Landon
Kelly
White Sox
Nate
Klimek
Rockies
Paul
Scott
White Sox
Frankie
Nove
Rockies
Ben
Rigoni
White Sox
Trey
Slager
Rockies
James
Scott - Coach
White Sox
Tom
Slager - Coach
Rockies

Pinto

American League

National League

Nathan
Smith
Angels
Rocco
Triolo
Angels
Justus
Haberkorn
Angels
Drew
Harper
Angels
Brendan
Rempart
A's
Abdullah
Khatib
A's
Jack
Zuccato
Brewers
JC
Erickson
A's
Collin
Usher
Brewers
Liam
Gallagher
Brewers
Michael
Simonetti
Cubs
Zack
Zajac
Brewers
Eden
Evars
Cubs
Sean
Powers
Cubs
Johnathan
Skopek
Indians
Will
Best
Cubs
Luke
Shannon
Indians
Jerry
Donnelly
Indians
Connor
Travis
Rockies
Karson
Kuzliki
Indians
Vejas
Solinuas
Rockies
Mason
Kristin
Rockies
Jacob
Nelson
White Sox
Tyler
Pucek-Blanke
Rockies
Antonio
Owens
White Sox
Nate
Reiss
White Sox

Mustang



Blue Team

Red Team

Finnegan
Warner
Angels
Tony
Flories – Coach
Angels
Logan
Kessling
Angels
Anthony
Flories
Angels
Joey
Kwilose
A's
Finneran
Hughes
Angels
Logan
Bultinck
A's
Jeff
Kwilose - Coach
A's
Scott
Cummings - Coach
Brewers
Kasey
VanHootegem
A's
Ben
Simpson
Brewers
Korey
Cagnolatti
A's
Jackson
Cummings
Brewers
Dino
Manous
Brewers
Joe
Schley - Coach
Cubs
Owen
Valerius
Brewers
Liam
Tracey
Cubs
Cole
Templin
Cubs
MJ
Schley
Cubs
Luke
Riechers
Cubs
Owen
Britt
Indians
Brent
Mitcham - Coach
Indians
Warren
Yanong
Indians
Bralen
Mitcham
Indians
Andy
Clemmons-Coach
Rockies
Madan
Sundaram
Indians
Austin
Cavanaugh
Rockies
Ben
Bessette
Rockies
Colin
Keener
Rockies
Jack
Glennon
Rockies
Paul
Greenawalt - Coach
White Sox
Joaquin
Garcia
White Sox
Gunnar
Thormeyer
White Sox
Matt
Benn
White Sox
Landon
Greenawalt
White Sox
2017 Spring Classic Tournament
9U thru 14u
Click here to go to tournament information
to get Championship results!
Click on the level you wish to see!

Thank you all for joining us for our Spring Classic Tournament. Congratulations to the Champions!

Come see us again this summer for our Summer Sizzle Tournament! Click here for tournament information!
5/6
Quinn Reichers (Indians)
7/8
Chase Reichers (White Sox)
9/10
Justin Titus
Congratulations to the following raffle winners!
Michael O'Brien--sold by Michael O'Brien
Nick Jorgensen--sold by Cullen Jorgensen
Marijo Frap--sold by Van Hootegem
Georgette Kristin--sold by Mason Kristin
Ed Garcia--sold by Joaquin Garcia
Thank you to all those that participated!
We truly appreciate the support you have given to Frankfort Baseball!
Proud Supplier to Frankfort Baseball! Serving the Frankfort Community for over 36 years!! Click here to download valuable coupons for making purchases this year!



HEADS UP to Youth Sports

To help ensure the health and safety of young athletes, CDC developed the HEADS UP Concussion in Youth Sports initiative to offer information about concussions to coaches, parents, and athletes involved in youth sports. The HEADS UP initiative provides important information on preventing, recognizing, and responding to a concussion.

Click here for more info
The Frankfort Park District enacted an ordinance effective March 14, 2014, prohibiting the use and possession of tobacco products on park district fields. Please be aware of this and inform your families and friends that come to the park.