2017 Spring Classic Tournament
9U thru 14u
Play on beautiful grass, clay fields under the lights!!!
Click here for more information including team registration!

2017

Tournament
(part-time and full-time tournaments)

Play on beautiful grass, clay fields under the lights!!!
Click here for more information including team registration!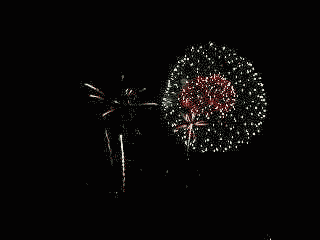 VOLUNTEER TO EARN YOUR REFUND!
Opportunities are available to earn your volunteer refund.

Click here to sign up for one or more of these events and complete your volunteer duty early! You must get an email confirmation to be successfully signed up for a volunteer opportunity. Please only click once on the assign tab otherwise you can remove yourself if you click twice.
If you go to the page and it is empty, all of the volunteer spots have been filled unless someone cancels.

Below you will find photos of our
2017 Travel Tournament Champions & Placers
Dear FBB Players and Families,

Good Evening. April 1st marks the beginning of the 2017 Frankfort Baseball season. We look forward to another great season of Frankfort baseball with all of our In House and Travel baseball teams. Unfortunately Mother Nature has not been kind to us with the late March snow and the heavy rain this week. The baseball fields at Main and Commissioner's parks are currently not playable for practices or games. Our Grounds Crew has already accessed each field for the needed repairs and conditioning that will be needed in preparation for the season. Some fields will hopefully be ready this week with continuing repairs throughout April. Field status can be checked on the Frankfort Baseball website or via automated email / text for cancellation of games and practices. You must be signed up for email and text communications. Sorry for any inconvenience and hopefully spring will bring more favorable weather for baseball. Please do not hesitate to contact us using our website at www.frankfortbaseball.com for any questions or concerns.
Sincerely-
Rob Joyce
President
Frankfort Baseball Inc.

Proud Supplier to Frankfort Baseball! Serving the Frankfort Community for over 36 years!! Click here to download valuable coupons for making purchases this year!

Rosters have been released for all teams on our website. Click on Teams/Schedules then select your league and team. There you can find your roster, team contacts, practice/game schedules, games results, etc. throughout the season.
One of the many features on our website is to notify you, via email or text, of upcoming games and practices. Please review your member profile that you filled out when registering. Many of you registered months ago. Please update your email address and cell phone information if you wish to receive this info as well as any email blasts from our website including manager and team mom info. One of the things you must do is to uncheck the No Email option in order to receive these notifications. To visit your profile, go to Home then, click on Edit My Account towards the end of the left hand column and log in. Next click on the name you wish to view/edit and update the info.
Frankfort Baseball provides a hat, jersey and socks to players in Shetland, I6, I7, Pinto, Mustang and Bronco leagues. Players are responsible for baseball pants and cleats. Below you will see the pant style that pertains to your team. Pants may be purchased at Actions Sports. Action Sports is a proud supplier to Frankfort Baseball!
2017 Pant Styles

A's

Dark Green jersey, Gray pants, Dark Green socks, Green Hat

Angels

Red jersey, Gray pants, Red socks, Red Hat

Brewers

Tan jersey, Gray pants, Navy socks, Navy Hat

Cubs

Royal jersey, White pants (with Blue pin stripes), Royal socks, Royal Hat

Indians

Navy jersey, Gray pants, Navy Socks, Navy Hat

Pirates

Yellow jersey, Black pants, Yellow socks, Black Hat

Rockies

Purple jersey, Gray pants, Purple socks, Purple Hat

White Sox

White jersey, Black pants, Gray socks, Black Hat


HEADS UP to Youth Sports

To help ensure the health and safety of young athletes, CDC developed the HEADS UP Concussion in Youth Sports initiative to offer information about concussions to coaches, parents, and athletes involved in youth sports. The HEADS UP initiative provides important information on preventing, recognizing, and responding to a concussion.

Click here for more info
The Frankfort Park District enacted an ordinance effective March 14, 2014, prohibiting the use and possession of tobacco products on park district fields. Please be aware of this and inform your families and friends that come to the park.